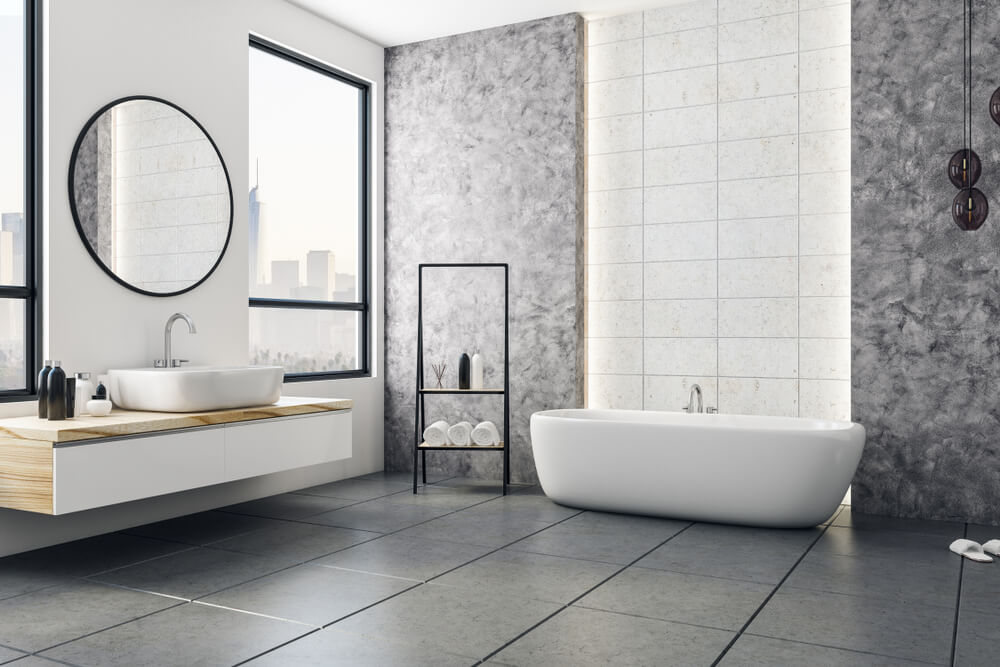 Brisbane

Bathroom Renovations
Providing a friendly and professional service from a team of experienced designers and bathroom renovators who can bring to life your bathroom renovation ideas. Our family owned business specialises in Brisbane bathroom renovations and boasts over 15 years of industry experience. Based in Brisbane, we have built up a solid reputation for trust, quality and fantastic value for money.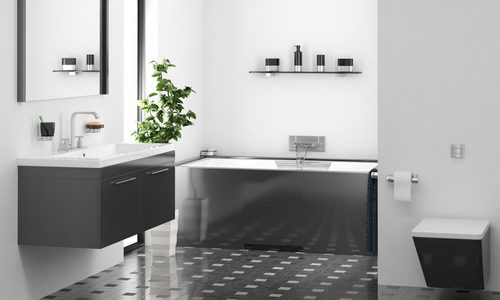 We are qualified, insured and work under a valid Australian QBBC license. We give you peace of mind by including QBCC home warranty insurance and a written QBCC Contract to every job we do.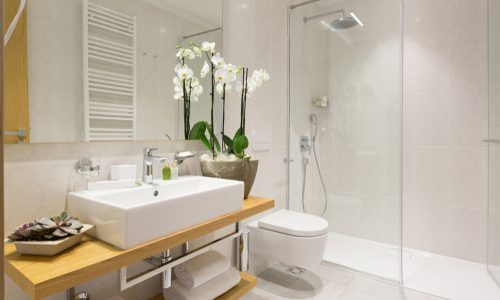 We design beautiful modern feature items like a recessed walls in showers, stone tops, feature walls and free standing baths. We source the latest fittings and appliances from all over the world.
We are masters of utilising space efficiently. Whether your bathroom or large or very small, it is important to get the most our of your space. Our state of the are software design tools help map out the best design options available.
Free bathroom

renovation estimates are provided as a part of our standard service.
We offer guaranteed start and finish times, and are proud to provide our bathroom renovation services to all of Brisbane, The Redlands, Logan, The Gold Coast, and South East Queensland. We believe in providing quality services to our clients & therefore only use QBCC licensed trades for every aspect of your renovations.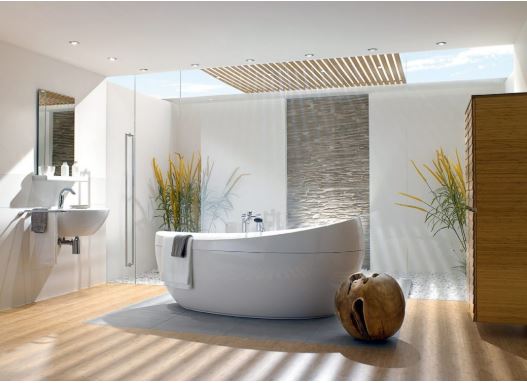 We work with you to create renovation ideas for small and large bathrooms. We stock Brisbane's largest bathroom supplies and bathroom vanities. Whether you need a bathroom designer, renovation builder, bathroom renovator, small bathroom design, or a bathroom renovation under $5000, we cater to all our customers needs. We can show you how to renovate a bathroom, and we speacialise in bathroom renovations on both Brisbane southside, and northside. We have loads of bathroom renovation ideas for small bathrooms, and those in need of budget bathroom renovations. We also do toilet renovations, shower renovations and ensuite renovations.
Creative Small Bathroom Makeover On A Budget | Indoor | Great Home Ideas
​You can use this Tile Calculator to work out how many tiles you will need for your bathroom renovation.
Reasons Why DIY Bathroom Renovations Fail
On average, people spend about one and a half years in their bathrooms. While a significant amount of that time goes to the toilet or the bath. We also brush our teeth, floss, moisturize, shave, groom, clean, bathe our pets, read magazines, go on social media, and perhaps sing a song or two privately in the shower. A bathroom is a personal space. One may take their time to bathe and perform elaborate rituals of skin and hair care. Our bathrooms are also the most hotly contested rooming during morning rush hour. Regardless of the size, shape, or lavishness, the time spent in a bathroom is valuable.
A study conducted by Harvard University, proved that married couples are spending more on home improvements than those who are single. The study added that as more millennials are buying their own houses, DIY spending will definitely increase in the years to come. But let's face it, not everybody is born with the natural talent and skill to pull off a professional renovation in Brisbane.
There are many aspiring carpenters, interior designers and Brisbane plumbers out there who love to do things their way especially when it comes to renovating their bathroom hoping they can apply their creativity and resourcefulness in the process. In addition, doing these jobs themselves can save time and money compared to hiring a professional plumber to do the job.
However, there are many who have failed in their Brisbane bathroom renovations attempts and ended up paying more than the would have, if they hired a professional plumber in the first place. Here are reasons why DIY renovations fail:
Lack of careful planning.
Imagine this. You are browsing online and suddenly come across a really nice small bathroom project in Brisbane. Looking at the finished product has inspired you to do the same. So you immediately go out and buy all the necessary materials and got started on your new venture. However, after a rush of blood and a lack of planning, the project sits there half-finished for months because you underestimated the time involved, and lacked the necessary plumbing tools and expertise.
This scenario is very common among first time renovation enthusiasts who immediately jump into a project just because it looked easy. With so many small bathroom ideas online, we tend to get motivated to start on our own and follow in the footsteps of successful Brisbane bathroom renovation fanatics by simply looking at how "easy" they turned their boring rooms into something worthy to be in the cover of a magazine.
Many have failed at Brisbane bathroom renovations because they lacked careful planning. Don't make the mistake of just jumping into a project without well thought out plan with accurate costings and a budget. Things to consider include, making a list of all the materials needed, find out how much they cost and figure out how much time you have available to spend on your renovation project in between going to work and running your household. Most importantly, you have to assess your own physical ability, and whether or not you have the skills to complete a full renovation. These kinds of renovations are a very physical exercise.
Underestimating the amount of work.
So you have seen a video about someone who is able to renovate his bathroom in less than seven days and decided to do the same. Now this is a very common reason why do it yourself renovations fails. Never underestimate the amount of work needed to renovate a bathroom or kitchen. These projects look easy in how to videos, where everything has been setup and heavily edited, but in reality, take a long time and a lot of hard work.
Ask yourself, how much time are you willing to put into this project? Are you doing it all by yourself or with the help of your partner, family or friend? Does their commitment match yours? If this is the first time you are renovating, remember it won't be easy. The amount and difficulty of work depends on the kind of makeover you are planning for. A full makeover including the demolition of your old bathroom will be very hard and may pose serious health risks if your old bathroom contains asbestos, which is very common in older Brisbane houses.
Underestimating the cost.
Many people are now considering DIY renovations because they believe that will be cheaper. In some cases, this is true because if you do something yourself, you don't have to pay for the labor associated with the job. All you have to do is buy the materials and you can do the rest. However, the results aren't always favorable.
Before anything else, it's important to canvass the prices of materials. There are those who fail to do this because they get too excited to do the project right away and can't wait to see the finished product. As a result, they pay more for the materials alone. As plumbing professionals who purchase plumbing products on a regular basis, we get these products at heavily discounted rates. Materials vary depending on the renovation you want to make.
Many people who attempt a do it yourself renovation have failed and end up paying more for a professional to correct everything they have done wrong. There are many people who failed at their attempts at renovating their bathrooms themselves. Check out the many photos and stories online of renovation fails that can help one realize that these projects aren't as easy as many think they are.
There's absolutely nothing wrong with trying your hand at a small bathroom renovation project. Nowadays, it's the most practical way to save on cost of hiring professionals. It's also a great way to show off your creativity and resourcefulness. However, many also fail in this department for various reasons. The most common reasons include lack of careful planning and underestimating the amount of work and cost. So stop and think carefully before you undertake your renovation.
Why Do People Renovate Their Bathrooms?
Your bathroom deserves as much attention as any other room in your house. You use it every day, which makes it extremely important. Renovating your bathroom can significantly improve your whole body washing experience in both aesthetic and practical ways. For those who plan on selling their house, your bath room, along with your kitchen, are the two most valuable rooms when it comes to a home valuation performed by a bank in Brisbane. This is because both of these rooms are the two major rooms buyers will evaluate when they are considering a house to buy. Making your the room look and feel good will add a lot of value to your home.
Before we talk about the common reasons why small bathroom renovations fail, let's find out first why people want to renovate them in the first place.
Many homeowners take on a Brisbane bathroom renovation project to add a room to their house. A new ensuite for a master bedroom, or a small downstairs bathroom because you have expanded your family. The addition of a bath room to any house can be an expensive project. Adding one in an area of the house that doesn't have easy access to mains water pipes and other plumbing connections can be particularly expensive. Make sure you thoroughly consider the location and the possible alternatives before starting any small bathroom renovation project.
Enlarging and expanding an existing bathroom can be a more practical alternative solution to bathroom problems instead of adding a new one. Expanding an existing bathroom requires much less space and budget compared to adding a new one. A common expansion project involves the addition of a bath to a shower, or a shower and / or bath to a half bath. These projects can add a lot of value, as well as comfort to your home at an affordable price.
To accommodate an aging relative or yourself.
As you grow older, it becomes important to modify the bathroom to ensure your safety and comfort. Adding grab bars and rails along the walls and ledges to your tub or shower can greatly improve your satisfaction when using your personal space. Having a sprayer for the shower and lever-type faucets also make your bathrooms senior friendly. Whether it's for you or for an older relative, a remodel is highly recommended when a senior is expected to use it. Consider it as an investment especially in preparation for old age.
Home style trends have continued to change over the years, and the styles of the bathrooms, fitting, and fixtures have changed with the times. Sinks and toilets in greens, yellows, browns and aqua blues were in style years ago. Now they are just embarrassing eyesores in older homes in Brisbane. Upgrading to a modern style not only looks great, but adds value to your home, especially if you are planning to sell.
If your bathroom constantly gathers mold or stays damp, you might need some better ventilation systems. Improving the air flow is a good reason to have a remodelling project. Lack of storage is another factor, or maybe it's time for a small bidet or a walk-in shower. If a spouse is moving into your home, they might appreciate a new double sink.
To fix a plumbing problem.
Common plumbing problems experienced in a bathroom are easily fixable with minimal effort and hassle, when you have the opportunity to start from scratch with a small bathroom renovation. When the pipes along the walls or the floors are broken or leaking, removing the tiles, walls and floors, allow you access to fix any existing plumbing problems.
To install water-saving devices.
There are many modern modifications and appliances that can be added to a bathroom in order to become more water efficient. Installing water efficiency devices can require some remodelling. Low-flow toilets and low-flow shower heads are some of the simple environmental saving devices that can be added into your bathroom, without having to perform a full renovation.
To make cosmetic changes.
If you're tired of how your bathroom looks, you can consider having it renovated to add some fresh cosmetic changes and alter the way it looks. New fixtures and fittings or some furniture will definitely help in livening the space.
Alexandra Hills – Balmoral – Belmont – Birkdale – Bulimba – Camp Hill – Cannon Hill – Capalaba – Carina – Carindale – Chandler – Cleveland – Coorparoo – Gumdale – Hawthorne – Hemmant – Lota – Lytton – Manly – Morningside – Murarrie – Norman Park – Seven Hills – Tingalpa – Wakerley – Wynnum – Mount Cotton – Ormiston – Raby Bay – Redland Bay – Sheldon – The Redlands – Thorneside – Thornlands – Victoria Point – Wellington Point
Algester – Annerley – Burbank – Calamvale – Carbrook – Cornubia – Forest Lake – Loganholme – Greenslopes – Heathwood – Holland Park – Kuraby – Macgregor – Mackenzie – Mansfield – Moorooka – Mount Gravatt – Nathan – Parkinson – Robertson – Rochedale – Seventeen Mile Rocks – Sinnamon Park – Springwood – Shailer Park – Sunnybank – Tarragindi – Tennyson – Wishart – Yeerongpilly – Yeronga
Ashgrove – Auchenflower – Bardon – Bellbowrie – Brookfield – Chapel Hill – Chelmer – Enoggera – Ferny Grove – Graceville – Indooroopilly – Jamboree Heights – Jindalee – Kenmore – Kenmore Hills – Milton – Moggill – Mount Ommaney – Oxley – Riverhills – Sherwood – Sinnamon Park – St Lucia – Taringa – The Gap – Toowong – Westlake
Albion – Alderley – Ascot – Aspley – Bald Hills – Banyo – Boondall – Bracken Ridge – Bridgeman Downs – Brighton –Carseldine – Chermside – Clayfield – Deagon – Eagle Farm – Everton Park – Fitzgibbon – Gaythorne – Geebung – Gordon Park – Grange – Hamilton – Hendra – Kedron – Keperra – Lutwyche – McDowall – Mitchelton – Newmarket – Northgate – Nudgee – Nundah – Pinkenba – Sandgate – Stafford – Stafford Heights – Taigum – Virginia – Wavell Heights – Wilston – Windsor – Zillmere